For the latest in Lyric Wild Bird Food special offers, refer to this page regularly. We update our coupon codes as new promotions become available and provide information about when they will expire.
If you would like to receive our monthly e-newsletters with birding information, tips, and notices for new offers, be sure to join our birding community here.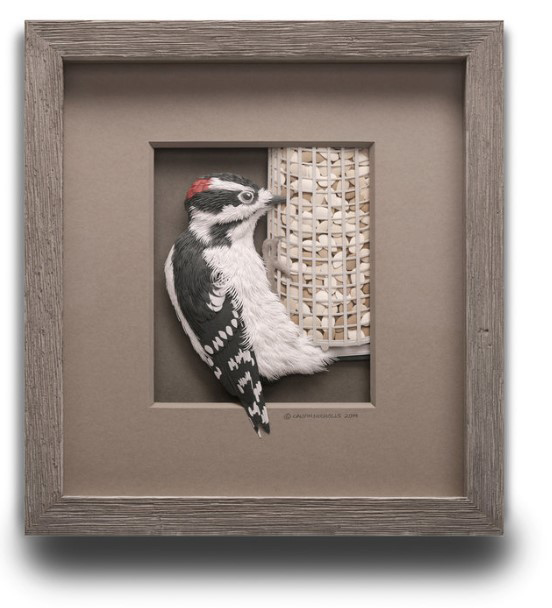 Downy Woodpecker Paper Sculpture Sweepstakes
Lyric Premium Wild Bird Food is proud to partner with renowned Canadian paper sculpture artist Calvin Nicholls to bring you an exclusive Downy Woodpecker Paper Sculpture Sweepstakes. Enter for your chance to win this stunning piece of artwork valued at $2,500.00 USD. For official rules and regulations, and to enter the sweepstakes, please click here.
Sweepstakes starts October 1, 2019, and ends March 31, 2020.